Fix your sticky bar at the top or bottom of the screen to display your message to the visitors and grab their attention with attractive design of sticky bar.
Display your important information, announcement, promotion and call-to-action prompt with OptinAble sticky bars campaign is easy.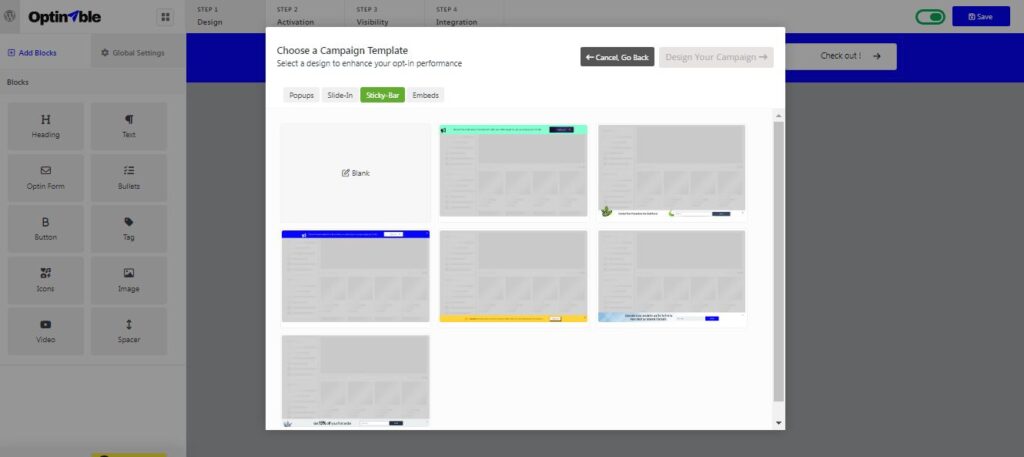 Utilize free pre-structure sticky-bar templates to tailor your message as the user scroll. OptinAble offers a collection of attractive sticky-bar templates which are easy to use and easy to customize.
Sticky bar are non-intrusive campaign which means it doesn't block content or hinder navigatio, allow to user to keep scrolling or browsing and still displaying your sticky-bar content. Leveraging Sticky-Bar Visibility
The visibility behavior of sticky-bar offers several advantages of using it like placing call-to-action, make announcements, giving offers, making subscription and much more more to get users attraction and encourage to make some specific action.